Some time ago, I posted pics of a one time model railroad project that I'd started. It's been long enough since that post that I think I should provide background before I post the drawings that I uncovered today while moving/sorting/storing some old boxes and books:
My friend John Watson was a railroad modeler. By that I mean that he didn't just take engines and cars out of the boxes in which they'd been produced and run them around some track layout in his den. No, he built his own engines and rolling stock. He converted kits into variants that weren't purchaseable in stores, and he painted and weathered them so that they looked like they'd spent years on some narrow gauge rail line that couldn't afford to paint things every few weeks.
As you might imagine, building such miniatures requires one to keep a lot of parts and pieces on hand. One might also consider that with so many tiny little parts, screws, springs, motors, castings and such, finding just the one you need when you need it may be a rare occurrence. The explanation (exclamation?) associated with these situations often centered around gnomes making off with them in the middle of the night.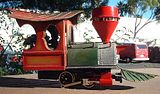 As this became a running joke with us, we often ruminated on what these little people could be doing with their ill-gotten gains. After many cigarettes and cups of coffee, we concluded that in a long-forgotten corner, somewhere in the back yard, they must by now have their own operating transit system.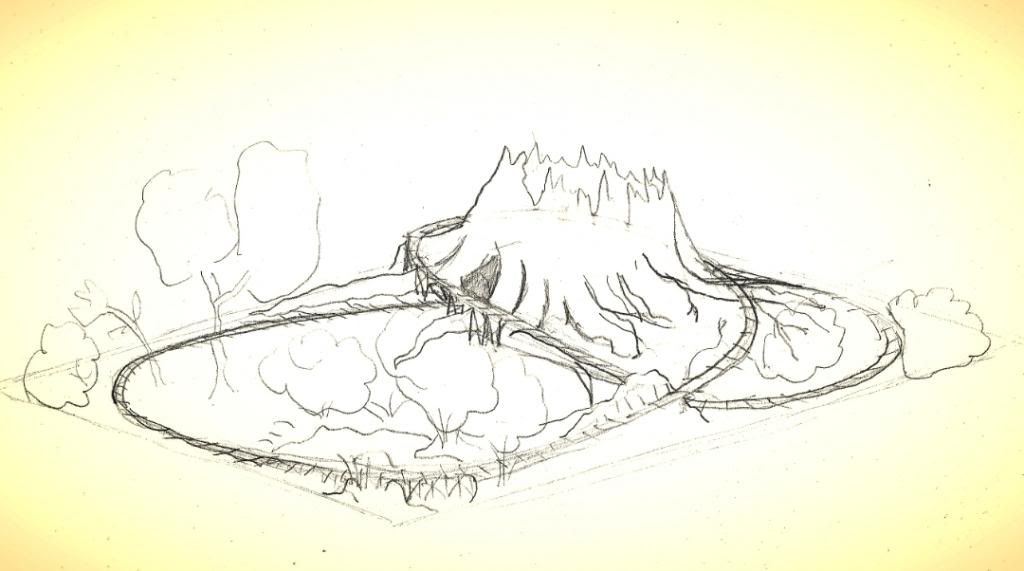 With this idea in mind, I began to build a GNOme gauge engine, with an eye to building an entire trainload of cars, and finally, a layout upon which to run them. We called it "GNOme Gauge" not only for the tiny denizens that would crew it, but because I designed the engine and cars as caricatures, using G, O, and N Gauge components.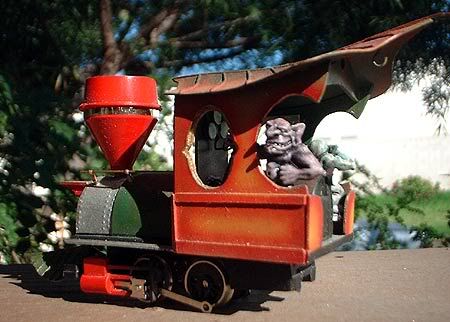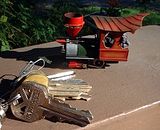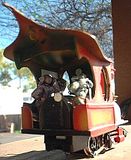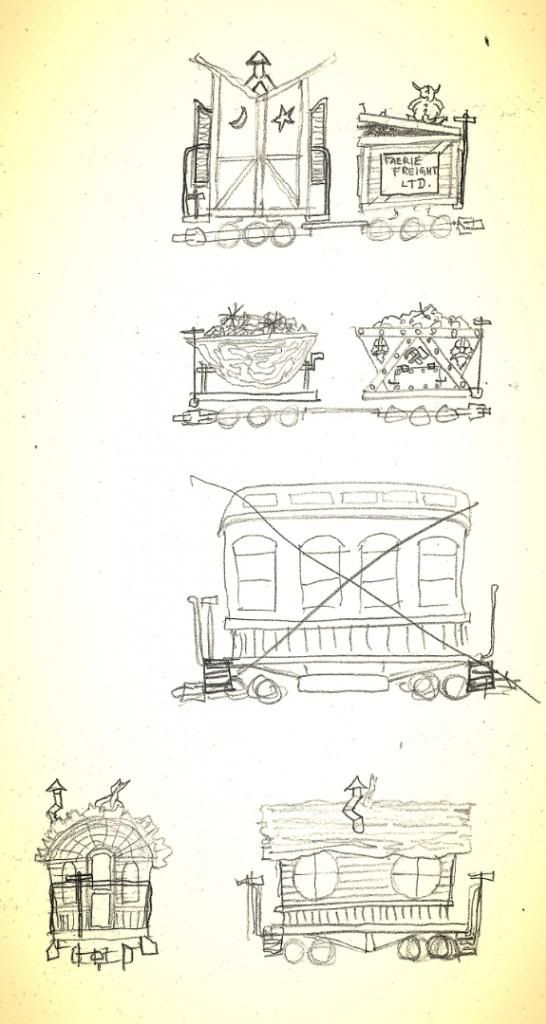 The following drawings are of some of the buildings that I considered for my proposed train layout. I hoped to make the whole thing look as if it had been merely dug up from the back yard and placed in a glass case/coffee table, including a dead stump that would form the centerpiece of the faerie town.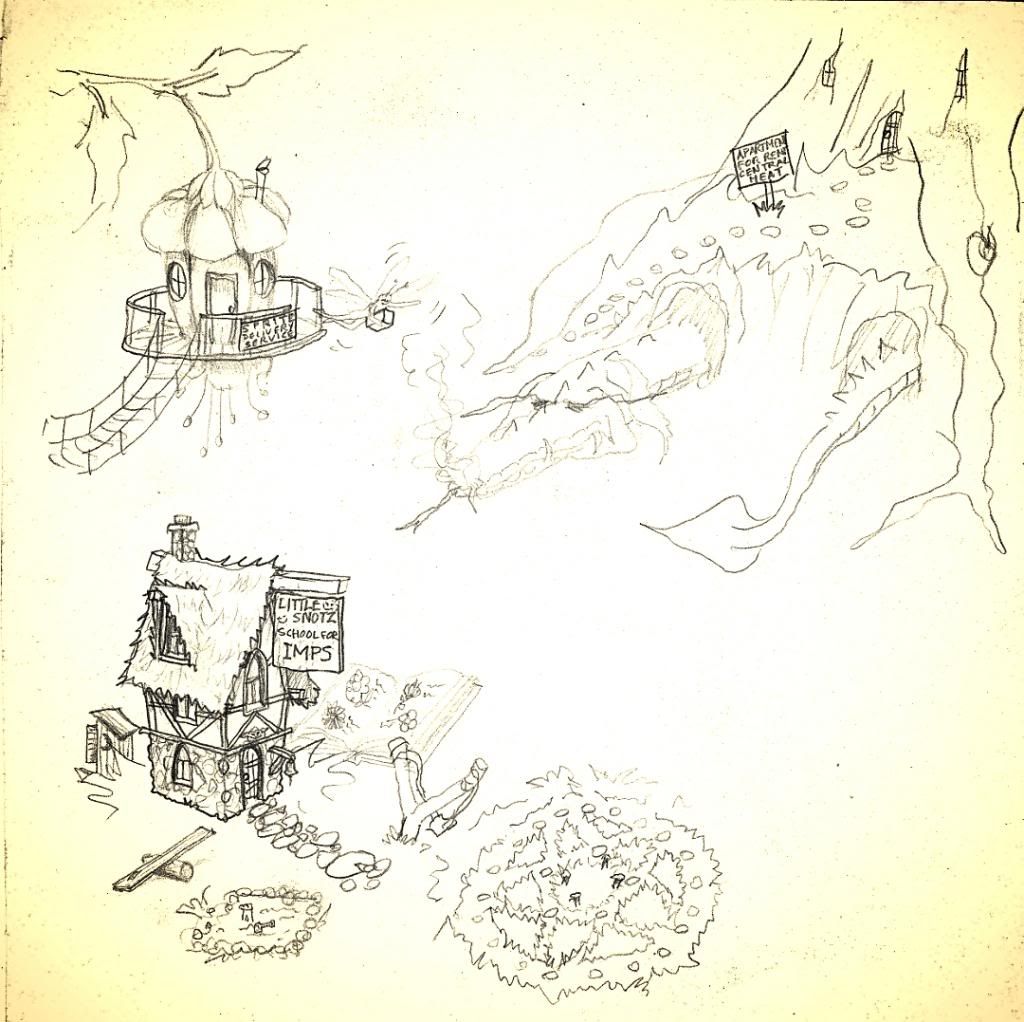 Long story short, a fairly expensive, very tiny motor to drive my little engine burned up on its second test run, and I shelved the entire project.
But you still can imagine what may have been, or may yet come to pass.