Blog: Got rid of the music player. You may now read in relative peace.
Life: Thought I had a major windfall that turned out to just be a banking error. A fiscal and emotional roller coaster. Car shopping on a greatly-reduced budget now.
Bikes: Godpigeon received a new rear fender, and regained its Gyes leather saddle. Tried a set of handlebars I was saving for a BMX cruiser/bomber project, and I think they found a new home.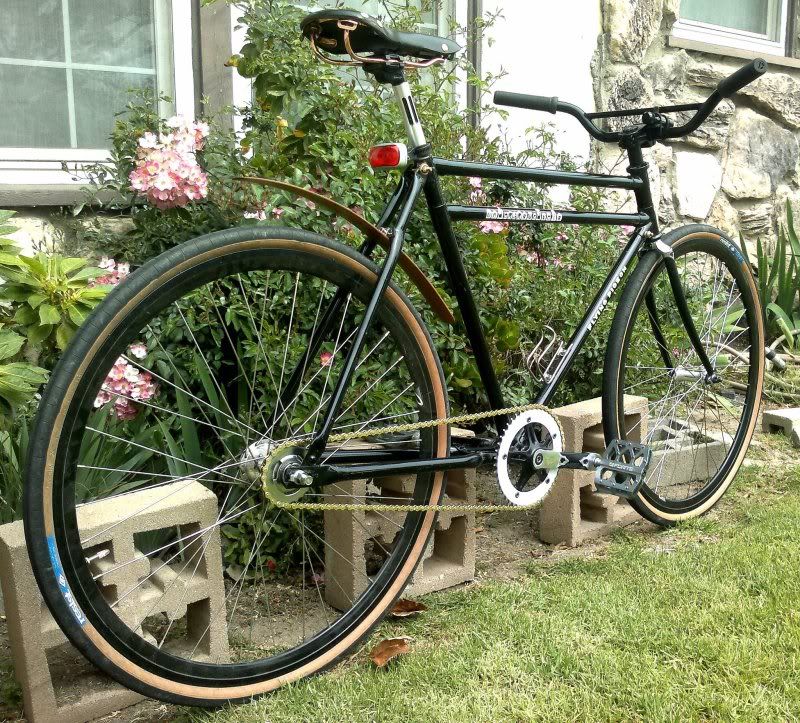 The Leader 722 is down the road. Just too sporty a bike for an old guy like me - I don't ride hard enough to really test a frame like that anymore.
Collecting parts for the aforementioned bomber project. Checkout those SweetskinZ tires, Odyssey pedals and Redline cranks: