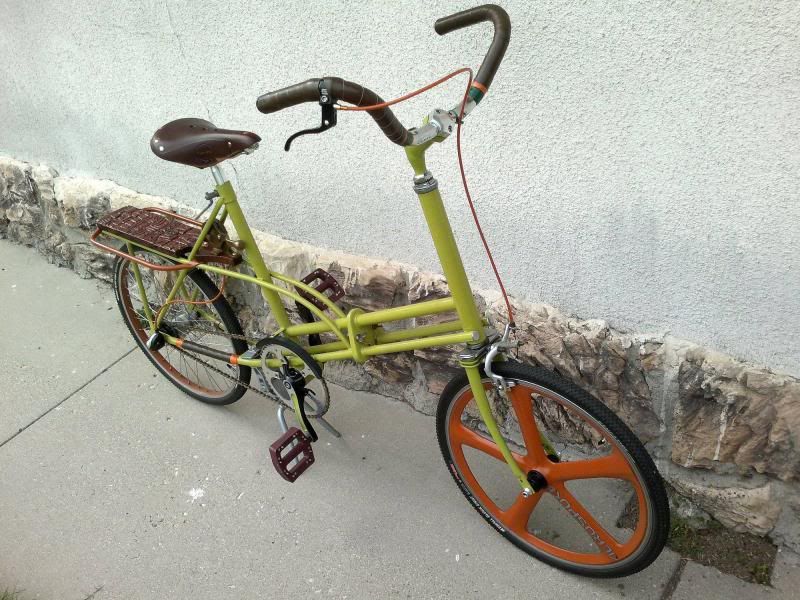 1962 Sears Tote Cycle 20" (451mm) Aerospoke front wheel, and NISI/Shimano Nexus3 rear with Kenda Small Block Eight tires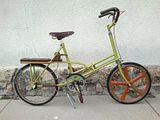 145mm Redline cranks and Odyssey pedals. JagWire cables and an old DiaCompe front brake.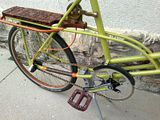 Native-carved (I'm a CALIFORNIA native, aren't I?) hardwood cargo deck, repurposed antique boat throttle shifter, leather saddle and bar tape on Soma Walker Racer bars (flipped).